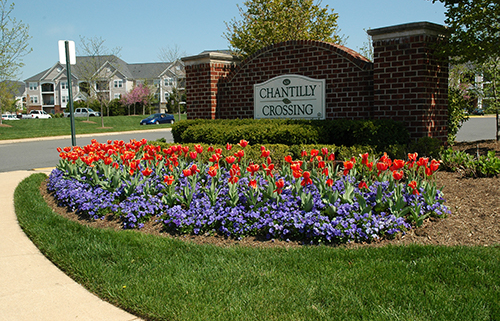 Blade Runners, Inc. is Determined to use the best products for your site.  Recently Round Up has been in the news, below you will find information from the Environmental Protection Agency (EPA) and National Association of Landscape Professionals (NALP).
– Statements on Round Up from EPA and NALP.
EPA Takes Next Step in Review Process for Herbicide Glyphosate, Reaffirms No Risk to Public Health
WASHINGTON – Today, the U.S. Environmental Protection Agency (EPA) is taking an important step in the agency's review of glyphosate. As part of this action, EPA continues to find that there are no risks to public health when glyphosate is used in accordance with its current label and that glyphosate is not a carcinogen. The agency's scientific findings on human health risk are consistent with the conclusions of science reviews by many other countries and other federal agencies. While the agency did not identify public health risks in the 2017 human health risk assessment, the 2017 ecological assessment did identify ecological risks. To address these risks, EPA is proposing management measures to help farmers target pesticide sprays on the intended pest, protect pollinators, and reduce the problem of weeds becoming resistant to glyphosate.
Full Statement from EPA –
https://www.epa.gov/newsreleases/epa-takes-next-step-review-process-herbicide-glyphosate-reaffirms-no-risk-public-health
The National Association of Landscape Professionals (NALP) recently released an updated statement regarding the recent jury decisions and the safety of Bayer Monsanto's Roundup weed killer or glyphosate.
"NALP understands the important role glyphosate plays in managing landscapes and delivering crops, and we are committed to promoting and ensuring its safe and effective use based on scientifically supported decisions made by the Environmental Protection Agency (EPA)," NALP said in a press release. "NALP members are licensed and certified pesticide applicators that use glyphosate and other products in a safe and environmentally responsible manner."
The EPA announced on May 6, 2019, that a final interim determination on the review of the herbicide glyphosate was reached.
The EPA's conclusion was "that there are no risks to public health when glyphosate is used in accordance with its current label and that glyphosate is not a carcinogen."
NALP says the EPA reached this determination after extensive human health and ecological risk assessments were conducted. NALP also notes that the interim final determination followed the publication of a draft assessment on glyphosate in 2017, which also found that glyphosate was not harmful to public health when used in accordance with label instructions.
Full Statement from NALP-
https://www.totallandscapecare.com/chemical-care/nalp-releases-update-statement-on-glyphosate/?utm_source=daily&utm_medium=email&utm_content=02-06-2020&utm_campaign=Total%20Landscape%20Care&ust_id=618b2f2a66c9b083e396ebb22f135d9e4588923a&oly_enc_id=7998G9338467F6R
https://blade-runners.com/wp-content/uploads/2020/06/chantilly-crossing.jpg
332
500
actualize
https://blade-runners.com/wp-content/uploads/2020/04/colored-logo-300x55.png
actualize
2020-02-15 14:26:29
2020-09-17 15:13:36
Environmental Protection Agency (EPA) – Release Statement on Round Up